Sporting Tours™
Owned by Chris Hammonds, a sports nut with a passion for travel,
Set up to combine his love of sport, and his successful travel agency, Sporting Tours™ was a natural progression.
Sporting Tours™, has successfully hosted tours since the Hong Kong 7s in 1997, FIFA World Cup South Africa 2010, Sub agents to the Rugby World Cup in 2003, 2007, 2011
Many of the tours are hosted by experts of the game, providing extra value and behind the scenes access to the stars.
The teams knowledge of the industry and love of sports has helped them learn exactly the sorts of service sports fans demand when paying their hard earned money on what for many is the trip of a lifetime.
If it is following the Black Caps, the Melbourne Cup All Blacks to South Africa or the Tall Blacks to the world basketball champs, Sporting Tours™, has the team to back up your play.
THE TEAM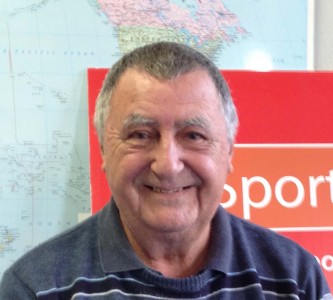 Recently joining the Sporting Tours team is Kel Munro, who brings a wealth of experience in the sporting field.
Chris Hammonds  – Director
Steve Kirwan – Manager
Darren Driver –   Sales & Marketing Manager
Elise Timoti – Travel Specialist
Kel Munro – Manager Broker & Tour Leader
Tamsin Hammonds – Office Manager
Whether it's a private box at Stadium Australia or a blanket on the ground at the Basin Reserve, contact info@sportingtours.co.nz and the team will make sure you're there in time for kick off.
Feedback
The game was brilliant last week!…as was the whole package. Hotel Jen was in a great location…10/15 minute walk into town and the same to Suncorp Stadium.
Thanks for organising this…we really enjoyed the State of Origin experience. Have to admit it was a bit nerve racking being a NSW supporter though.
Steve, my husband was born in Woollangong so there was no choice.
Brilliant!