Sporting Tours™
Owned by Chris Hammonds, a sports nut with a passion for travel,
Set up to combine his love of sport, and his successful travel agency, Sporting Tours™ was a natural progression.
Sporting Tours™, has successfully hosted tours since the Hong Kong 7s in 1997, FIFA World Cup South Africa 2010, Sub agents to the Rugby World Cup in 2003, 2007, 2011
Many of the tours are hosted by experts of the game, providing extra value and behind the scenes access to the stars.
The teams knowledge of the industry and love of sports has helped them learn exactly the sorts of service sports fans demand when paying their hard earned money on what for many is the trip of a lifetime.
If it is following the Black Caps, the Melbourne Cup All Blacks to South Africa or the Tall Blacks to the world basketball champs, Sporting Tours™, has the team to back up your play.
The Team
---
Chris Hammonds – Manager
An avid sports fan, in particular anything featuring NZ Events
attended include
Rugby World Cup 1991 UK Ireland and France
Rugby World Cup 1999  ¼ finals to final Tour leader for 80 people.
Rugby World Cup 2003 Australia
Rugby World Cup 2011  New Zealand, Tour Leader RWC Cruise to Wellington for two semi finals
Bledisloe Cup 2007 MCG Melbourne, numerous Eden Park Bledisloe Cups and test matches
All Blacks V Argentina Buenos Aires 2016 Tour leader
FIFA World Cup South Africa 2010
Melbourne Cup 2016 Tour leader
---
Sean Brooks – Sports & Travel Specialist

Melbourne Cup Tour Leader
Travelling and sports are my two real passions in life.
Particularly travelling to watch sports! Being from London, my choice in sports teams does not always mean that I come home victorious,
but nothing can beat the excitement and drama of being there and witnessing a piece of history.
I know what goes into making a sports package truly memorable, no matter the result.
---
Steve Kirwan – Sports & Travel Specialist
 

Hi everyone well basically I'm a sports nut!.
I'm a long serving sometimes " tortured" follower of the Warriors and anything Rugby or Rugby League.
I love the Horse racing and have taken tours to the Melbourne Cup which should be on everyone's Bucket list.
Also I've been to the NRL final and many All Black Tests. The Australian Open Tennis is another highlight. And don't forget the Cricket World Cup in 2016 and that great semi final with South Africa.
Weekends sees me on the bowling green and I participated in the World Master Games 2017 where I managed to win Gold in the Fours.
Darren Driver – Sales and Marketing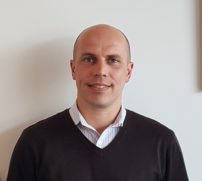 Darren has a love for Soccer, Motor Racing and many other adventurous sports.
Darren will builds and lead tours around his passions. Making memories of a life time.
join him in on his next adventure.
---
Kel Munro – Sporting tours Broker

Melbourne Cup Tour Leader
An avid horse racing fan, and 2017 will be his 37th Melbourne Cup tour.
Kel is our Melbourne Cup specialist who has a vast knowledge of the Melbourne Cup Carnival.
---
Whether it's a private box at Stadium Australia or a blanket on the ground at the Basin Reserve, contact info@sportingtours.co.nz and the team will make sure you're there in time for kick off.