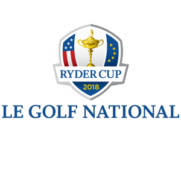 Ryder Cup 2018 Package Coming Soon
For the 2018 event, the Ryder Cup will be heading to the city of love Paris, France. However, there will be no love lost between the USA & Europe as they battle it out the 20th time at the Albatros Course, Paris.
Register your interest by clicking the below link & you'll be the first to know about our packages.
Being there, it's EVERYTHING
REGISTER YOUR INTEREST