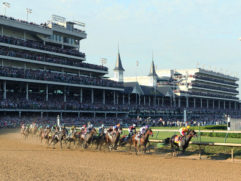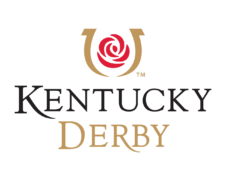 29 April – 7 May 2018
Celebrate the Kentucky Derby in appropriate style as you glide along the Ohio River aboard the lavish American Duchess discovering an abundance of time-honored traditions and wonderful new surprises at enchanting port towns. If you want to take part in the action at Churchill Downs, we have an amazing Derby Package available that will have you sitting on the final stretch as the horses near the finish line.
---
Vessel: AMERICAN DUCHESS

The American Duchess is the first all-suite paddlewheeler on U.S. rivers, a floating, intimate masterpiece that can carry up to 166 guests through America's heartland. The paddlewheeler, created from a 1995 hull, was completely reconstructed to become one of the most luxurious river cruising vessels in the country, featuring single-seating main dining and entertainment venues, soaring ceilings, and all of the features guests have come to expect on other American Queen Steamboat Company cruises.
Her suites range from 180 sq. ft to 550 sq. ft., allowing guests to stay in some of the largest accommodations on the rivers. Unique to the American Duchess are her spacious Loft Suites, that measure at 550 sq. ft.. The lower level features a full bathroom, small dining area, a beautiful lounge section furnished with a queen sofa-bed and desk area, along with sliding doors to access a private balcony. The loft area upstairs is a tranquil retreat with its semi-private bedroom, a full bathroom and gracious closet space.
Featuring a single-seating schedule in the beautiful Grand Dining Room, dining onboard is an experience. Enjoy 5-star cuisine that blends local flavors and fine culinary traditions. A more casual atmosphere is offered at The River Club and Terrace, which can host over 80 guests who wish to dine at their own pace.
---
ITINERARY
Day 1 – Louisville, Kentucky
Enjoy your included, one-night stay at The Brown Hotel in Louisville. The evening is yours to get self-acquainted with this rich in architectural beauty and hidden history.
Day 2 – Louisville Kentucky
Enjoy Louisville at your leisure. You will board the vessel this afternoon to begin your journey.
Day 3 – Madison, Indiana
This quaint river town is sure to win the heart of guests. Madison's culture and heritage is weaved into nearly every stop, ensuring each guest will get a glimpse of the beauty and history of antique machinery at the Schroeder Saddletree Factory, or a taste of the hospitality and craftsmanship found at the Thomas Family Winery where each guest is invited to try a sample of the handcrafted wine.
Day 4 – Louisville, Kentucky
Enjoy this exciting, memorable day on the river as the American Duchess is back in Louisville to participate in the Kentucky Derby Festival Great Steamboat Race® – one of the most iconic events of the Kentucky Derby Festival. Some of the most recognizable riverboats ever to compete in this race include the Belle of Louisville, the Delta Queen, the Julia Belle Swain, the Natchez and of course, our flagship, the American Queen.
Day 5 – Brandenburg, Kentucky
Once in Brandenburg and Meade County, enjoy the stunning scenery of a city perfectly situated along the Ohio River. The quiet community features two golf ranges, countless outdoor activities, and hunting and fishing abound. The relaxing nature of Brandenburg has pasted its name onto tourist's maps as a quiet, rejuvenating vacation destination. While visiting, discover Brandenburg's rich history winding throughout the Civil War and pay a visit to historic Fort Knox to uncover stories from the past!
Day 6 – Owensboro, Kentucky
As Kentucky's fourth-largest city, Owensboro is a hidden gem nestled on a scenic bend of the Ohio River. The city has become an important cultural hub of western Kentucky, known for their signature barbequed mutton and burgoo, bluegrass music, and hospitality. Sports Illustrated Magazine noted Owensboro as the #1 sports town in the United States, as they recognize their numerous tournaments, sporting complexes, and various other sporting activities. The city offers countless attractions, assuring everyone will find something to suit their interests!
Day 7 – KENTUCKY DERBY DAY
Today is the big day you've all been waiting for! The choice is yours to venture out into the city and feel the excitement of Derby Day at a variety of local events, relax onboard with a quintessential Mint Julep and watch the fastest two minutes in sports streaming live or be there for the thrill of the race with our optional Kentucky Derby Day Package.
See below for Premium Excursion Package Details which grants you access to historic Churchill Downs along with exclusive experiences added for guests of the American Duchess.
Day 8 – Leisurely River Cruising
There is always plenty to do between dawn and dusk on the river and today is the perfect day to enjoy the many public spaces and activities that are available to you onboard. Gaze at the beautiful landscapes and small river towns as you mingle with fellow guests and discuss the unique aspects of river life. If you fancy a moment for yourself, retreat to The Lincoln Library adorned with ornate bookcases stocked with an imaginative selection. Take hold of a literary classic, curl up on a plush chair in a cozy corner and relish every moment of  serenity. Our fitness facility, business center, movie theater and grand lobby offer a more stimulating day on the river for those who wish to indulge in more energy-infused activity. However you wish to spend your day, make it your own and revel in every moment.
Day 9 – Cincinnati, Ohio
Arrival: 08:00
---
On-Board Inclusions:
Complimentary Hop-On Hop-Off shore excursions in each port of call

Day 3 – Schroeder Saddletree Factory, Broadway Fountain, Dr. Williams Hutchings Office & Hospital, Jeremiah Sullivan House and Masonic Schofield House, Madison History Center and Railroad Museum, Lanier Mansion State Historic Site
Day 5 – guided tour of the exhibits at the United States Army's Patton Museum of Cavalry and Armory
Day 6 – Western Kentucky Botanical Garden, Owensboro Museum of Fine Art, Owensboro Visitor's Center, Owensboro Area Museum of Science and History, International Bluegrass Music Museum

Complimentary hotel stay the night before your voyage – includes breakfast, taxes, porterage and transfers to the vessel
All onboard meals, including both fine dining and casual cuisine
24-Hour Room Service
Complimentary wine and beer with dinner
Complimentary cappuccino, espresso, specialty coffees, tea, bottled water and soft drinks throughout your voyage
Gracious service from a friendly, all-American staff
Daily lectures by the Riverlorian, our onboard historian
Acclaimed entertainment worthy of Broadway
Our own dedicated fleet of deluxe motorcoaches
---
Interior Suite: $5,090 pp  $4,580 pp- based on double occupancy ($510 pp saving only valid until 31 July)
Veranda Suite with Private Balcony: $8,480 pp – based on double occupancy
Deluxe Suite with Private Balcony: $11,870 pp – based on double occupancy
Loft Suite with Private Balcony: $12,720 pp – based on double occupancy
Owner's Suite with Private Balcony: $16,110 pp – based on double occupancy
Please note that $295 port charges are excluded from the above price.
---
Kentucky Derby Day Premium Ticket Package
Tickets to the Kentucky Derby in the First Floor Grandstand – Sections 121 & 122
Transportation to and from Churchill Downs
On-site trip directors
American Queen Steamboat Company staff for guest assistance
Access to Classic In-Track Hospitality
Celebrity Jockey Meet and Greet
VIP Fast Access Pass
Indoor Lunch
Cash Bar
Self-Service Wagering Stations
Mint Julep with souvenir glass
Derby memorabilia
Price: $1,860 pp
---
Premium Shore Excursions
Day 2 – Pre-Cruise Private Churchill Downs Backstretch Tour

4 hour excursion
Behind the scenes view at one of the world's most famous race tracks
Listen to stories from jockeys, trainers, thoroughbred owners & more
Exclusive tour with admission to the Kentucky Derby Museum
Transport included

Day 3 – A Kentucky Champions Experience

8 hour excursion
Visit to Henton Farm & guided tour with Hoppy Henton to talk through the crops that grow there
Visit a thoroughbred farm in Lexington, the horse capital of the world. enjoy a guided tour of the farm with its stately manor house with its owner & enjoy a Southern-style lunch at Holly Inn, a charming fine dining restaurant
Follow the corn back to Henton Farm & to the Woodford Reserve distillery for a tour & some famous bourbon tasting

Day 4 – Maker's Mark Distillery Tour

5 hour excursion
Guided tour & premium bourbon tasting included

Day 4 – An American Leader: The Life and Presidency of Abraham Lincoln

5 hour excursion
Admission to the Lincoln Museum
Visit Lincoln Square with its statue
Transfers to the Abraham Lincoln Birthplace National Historic Site to learn about the early years of the US' most influential president

Day 9 – Post-Cruise: Cincinnati City Tour

Visit all of Cincinnati's famous landmarks including the Cathedral Basilica of the Assumption, the World Peace Bell, Great American Ball Park & many, many more
Includes drop off at Cincinnati International Airport with baggage handling
Places on the above excursions are strictly limited. Please inquire & pricing is given on demand.
---
This tour is certain to be a once-in-a-lifetime trip, so get in touch now to take advantage of our stateroom savings.
ENQUIRE NOW
AQST