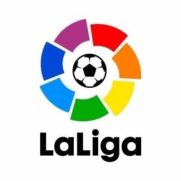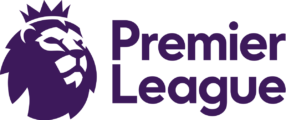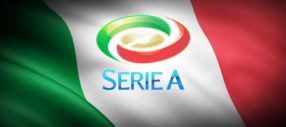 Whatever your team. Wherever they are, SportingTours can put together travel packages for you.
If you are looking to add a weekend of football to your travel plans, or tick that "match you've always promised yourself you'll go to" from your bucket list, we can cater for your every need & make your stay truly memorable.
We can offer flights, accommodation & all of our tickets are supplied from official outlets, meaning you are completely safe & peace of mind is assured. Should you want to see the match in style, we can offer hospitality tickets to your package.
---
Christmas Period EPL Matches
The Christmas & New Year period is one of the best in the Premier League. Titles can be won or lost in two short weeks, ground can be made & the opening of the transfer windows means that anything can happen. If you are heading to the UK for the festive season, be sure to catch one of the below selected matches:
Weekend of 16/17 December
Man City v Tottenham – ETIHAD STADIUM, MANCHESTER
Chelsea v Southampton – STAMFORD BRIDGE, CHELSEA
Arsenal v Newcastle – EMIRATES STADIUM, ARSENAL
Saturday 23 December
Arsenal v Liverpool – EMIRATES STADIUM, ARSENAL
West Ham Utd v Newcastle – LONDON STADIUM, STRATFORD
Tuesday 26 December
Chelsea v Brighton & Hove Albion – STAMFORD BRIDGE, CHELSEA
Newcastle Utd v Man City – ST JAMES' PARK, NEWCASTLE
Tottenham v Southampton – WEMBLEY STADIUM
Saturday 30 December
Tottenham v West Ham Utd – WEMBLEY STADIUM
Chelsea v Stoke City – STAMFORD BRIDGE, CHELSEA
Monday 1 January
Arsenal v Chelsea – EMIRATES STADIUM, ARSENAL
If you do not see your team or a particular match, fear not as we can put a package together for any team across Europe. Just get in touch with the team below!
---
Noteworthy 2018 EPL Matches
14 January
Liverpool v Manchester City – ANFIELD
31 January
Tottenham v Manchester Utd – WEMBLEY STADIUM
3 February
Liverpool v Tottenham – ANFIELD
10 February
Manchester City v Leicester City – ETIHAD STADIUM
Tottenham v Arsenal – WEMBLEY STADIUM
24 February
Arsenal v Manchester City – EMIRATES STADIUM
Manchester Utd v Chelsea – OLD TRAFFORD
3 March
Manchester City v Chelsea – ETIHAD STADIUM
10 March
Manchester Utd v Liverpool – OLD TRAFFORD
31 March
Chelsea v Tottenham – STAMFORD BRIDGE
14 April
Tottenham v Manchester City – WEMBLEY STADIUM
28 April
Manchester Utd v Arsenal – OLD TRAFFORD
5 May
Chelsea v Liverpool – STAMFORD BRIDGE
---
Noteworthy 2018 Matches From Across Europe
5 March
AC Milan v Inter Milan – SAN SIRO, MILAN
This rivalry run deeps! Two of Italy's biggest clubs compete for more than just bragging rights, families have been known to cut off ties with each other during derby day. Be there to feel the emotion! Red or Blue, it's up to you!
1 April
Bayern Munich v Borussia Dortmund – ALLIANZ ARENA, MUNICH
German juggernauts against the new kids on the block! Always a fantastic fixture, combined with a great city & a world-class stadium means an unbeatable experience in the heart of Bavaria.
7 May
Barcelona v Real Madrid – NOU CAMP, BARCELONA
Is there a bigger rivalry in football? Passion, resentment, pride, there are not enough words to describe this fixture & you can be in beautiful Barcelona to catch one of the not-to-miss games on the footballing calendar
We can purchase tickets for any match across Europe, for any competition (including Champions League matches) so please let us know your match preference & we will happily put together a complete package for you, wherever you may be.
---
Please note that schedules are subject to change.
---
What are you waiting for? Enquire using the button below:
ENQUIRE NOW
---
Being there, it's EVERYTHING!