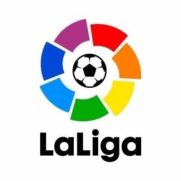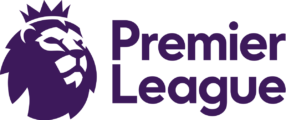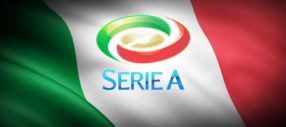 Whatever your team. Wherever they are, SportingTours can put together travel packages for you.
If you are looking to add a weekend of football to your travel plans, or tick that "match you've always promised yourself you'll go to" from your bucket list, we can cater for your every need & make your stay truly memorable.
We can offer flights, accommodation & all of our tickets are supplied from official outlets, meaning you are completely safe & peace of mind is assured. Should you want to see the match in style, we can offer hospitality tickets to your package.
---
Noteworthy EPL Matches:
Tottenham v Chelsea – weekend of 19/20 August – WEMBLEY STADIUM
The top 2 of 16/17 face each other at the biggest stadium in the UK. With fantastic transport links from all over London, summer still in full swing plus amazing rivalry, what more could you ask for?
Chelsea v Arsenal – weekend of 16/17 September – STAMFORD BRIDGE, CHELSEA
Two of London's most iconic clubs in a great location. You're bound to know another Kiwi in the West London area so why not bring them along too?
Chelsea v Man City – weekend of 30/1 October – STAMFORD BRIDGE, CHELSEA
The only thing that is over-priced here are the squads each team has assembled! This match always gives a hint as to whom will be crowned champions.
Liverpool v Man Utd – weekend of 14/15 October – ANFIELD, LIVERPOOL
One of the oldest rivalries in all of football! Experience the Kop singing "You'll Never Walk Alone" as the teams walk on to the pitch & feel the hairs on the back of your neck stand up. This should be on every fan's bucket list!
Tottenham v Liverpool – weekend of 21/22 October – WEMBLEY STADIUM
With Spurs playing at Wembley throughout the 17/18 season, every match of theirs will have that cup final atmosphere. Throw in the free attacking Liverpool & one thing that is certain is that this match will not be one to miss!
Man Utd v Spurs – weekend of 28/29 October – OLD TRAFFORD, MANCHESTER
Make the 'Theatre of Dreams' become a reality & watch two of the most entertaining teams in football currently.
Chelsea v Man Utd – weekend of 4/5 November – STAMFORD BRIDGE, CHELSEA
A return for Jose Mourinho to Chelsea is always an emotional affair. However, niceties will be set aside for 90 minutes when United come to town.
---
Christmas Period Matches
The Christmas & New Year period is one of the best in the Premier League. Titles can be won or lost in two short weeks, ground can be made & the opening of the transfer windows means that anything can happen. If you are heading to the UK for the festive season, be sure to catch one of the below selected matches:
Weekend of 16/17 December
Man City v Tottenham – ETIHAD STADIUM, MANCHESTER
Chelsea v Southampton – STAMFORD BRIDGE, CHELSEA
Arsenal v Newcastle – EMIRATES STADIUM, ARSENAL
Saturday 23 December
Arsenal v Liverpool – EMIRATES STADIUM, ARSENAL
West Ham Utd v Newcastle – LONDON STADIUM, STRATFORD
Tuesday 26 December
Chelsea v Brighton & Hove Albion – STAMFORD BRIDGE, CHELSEA
Newcastle Utd v Man City – ST JAMES' PARK, NEWCASTLE
Tottenham v Southampton – WEMBLEY STADIUM
Saturday 30 December
Tottenham v West Ham Utd – WEMBLEY STADIUM
Chelsea v Stoke City – STAMFORD BRIDGE, CHELSEA
Monday 1 January
Arsenal v Chelsea – EMIRATES STADIUM, ARSENAL
If you do not see your team or a particular match, fear not as we can put a package together for any team across Europe. Just get in touch with the team below!
---
Please note that schedules are subject to change.
---
What are you waiting for? Enquire using the button below:
ENQUIRE NOW
---
Being there, it's EVERYTHING!